Every home has one, a medicine cabinet placed strategically in the bathroom. The problem is that many people forget to stock up and restock used items in their cabinets. You never know when you may need certain items. Running to the store in the middle of the night isn't always possible. We've compiled a list of the must-have items for every home medicine cabinet below. Let's take a closer look. 

Pain Relievers 

These are a must have for any home. You should stock a wide variety of pain relievers as they affect each person differently. Some examples of these include ibuprofen, acetaminophen, and aspirin. If you have kids or grandkids that typically visit your house, stocking children's acetaminophen or ibuprofen is a great idea.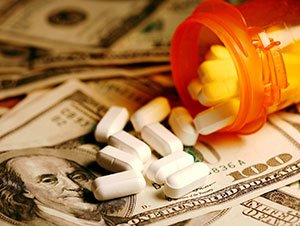 Indigestion and Stomach Aids 

Few things are worse than a stomachache. Be prepared with a broad range of products. Pepto Bismol is a must have for any home. Chewable antacids are another great idea. Emetrol should be stocked to control excess vomiting and diarrhea. One very important thing to have, especially if you have children or grandchildren around, is activated charcoal. This has been recommended to replace the traditional Ipecac. This activated charcoal will induce vomiting in the case of accidental poisoning.

Cold and Flu Medicines 

Go for the cold medicines that treat a variety of symptoms. This will allow you to purchase fewer bottles. Decongestants, cough medicine, and Vicks VapoRub are a good combination to have on hand. Remember to keep some lozenges on hand to help clear up that pesky sore throat. 

Allergy Medicine 

Allergies can flare up and cause daily life to be unbearable. Clariton, Cortaid Cream, Calamine Lotion, and Benadryl are all good options. You can't always predict what you will be allergic to, however, you can be prepared to treat the allergy symptoms.

Personal Hygiene Items 

You should keep extra mouthwash, Q-tips, floss, toothpaste, and an extra toothbrush or two in your medicine cabinet. This will save you when you run out of your regular supply and will make sure you always have enough when guests stay over. 

First Aid Items 

This is another big one that you should already have in your medicine cabinet. If you are just freshly stocking a new cabinet or are lacking these, it's time to get on it. You should have band aids, Neosporin, tweezers, cotton balls, hydrogen peroxide, petroleum jelly, splinter, antiseptic, tape, and gauze. You never know when an emergency may take place. Be prepared and rest easy at night. 

Special Tools 

Those tiny tools make all the difference, you just don't realize it until you are without them. These include tools like a thermometer (ear or oral), magnifying glass, tweezers, heating pad, and a medicine cup, dropper, or spoon. 

Skin Care Necessities 

Save some room in your medicine cabinet for some basic skin care necessities. These include spare lotion, soap, and sunscreen. To treat skin conditions, such as rashes, you should have hydrocortisone cream and Benadryl anti-itch cream handy.

No matter if you are a new homeowner devising a checklist for the store or an existing homeowner looking to expand your selection, this list can help. Be sure to follow these recommended necessities for your home medicine cabinet. 

If you don't understand what any of the items listed above are you can search them at MedWorksMedia – Medical Journal to get a clear idea. Don't let your medicine cabinet sit bare. Fill it up today with the must-haves for every home so that you are prepared for any medical problem.